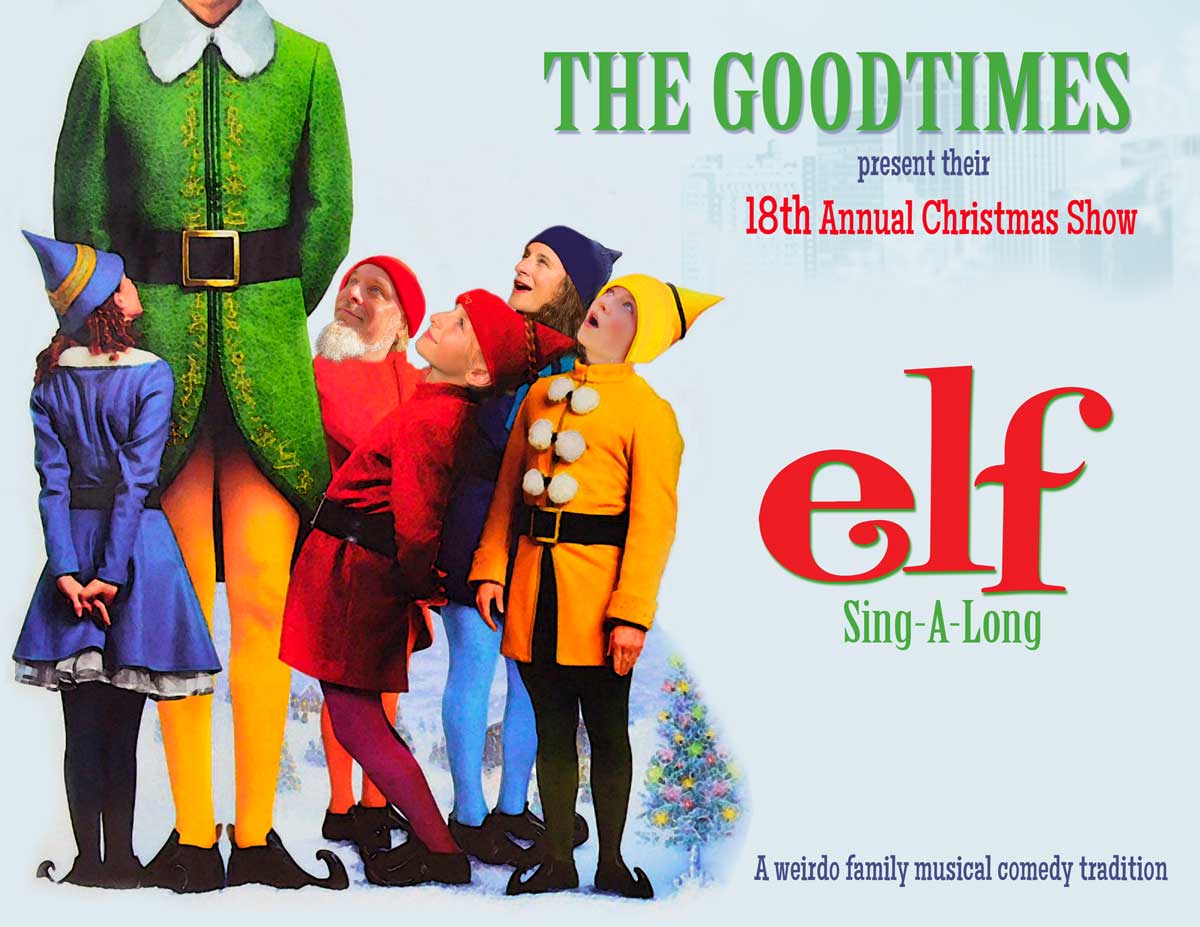 The Goodtimes Christmas show is the holiday event of the season – a Toronto Tradition for many families. For almost 2 decades, Lindsay and Ian Goodtimes have been bringing joy with their unique weirdo take on the classic holiday variety special. Accompanied by some of Toronto's best talents complete with sing-a-longs and special surprise guests. The Goodtimes always deliver a family holiday tradition like nothing you've ever experienced
New Long Underwear and personal care items alway collected for Street Health
For their 18th Annual Holiday Show, The Goodtimes take on family favourite ELF. Check out their hilarious rendition of this beloved classic outside/inside or online! 
December 11th 5pm  Etobicoke Outside
(contact for details)
December 16th 5pm Brockton Triangle Outside
(Shhhhh! Secret location check IG for details)
December 18th 5pm Cameron House & Online
408 Queen St W
 $20 tickets – Live or Online 
Online details TBD
A VERY COVID CHRISTMAS CAROL 2020
DIE HARD FOR CHRISTMAS 2018
We bring the holiday to your party! The Goodtimes Holiday Band are experts in entertainment and everything Holiday-ey!  The dynamic husband and wife duo The Goodtimes are joined on stage by Toronto's best Party Dance band The Mercenaries and will get your guests up and dancing, singing and having the time of their lives. The Goodtimes Holiday Band plays all the Rockin' Christmas songs & Seasonal Favourites along with some fun Hannukah tunes.
We also provide all our own Lighting & Sound, Holiday Music DJing before, between and after sets.